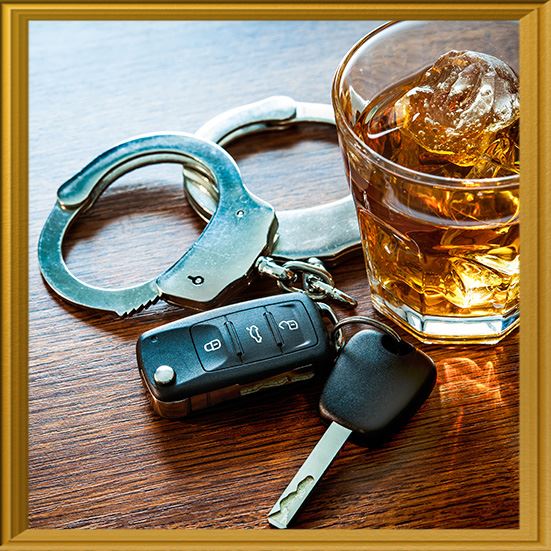 DWI Charges
Protect Your Future
You need the best defense. We have helped thousands of people get their criminal charges dismissed or reduced.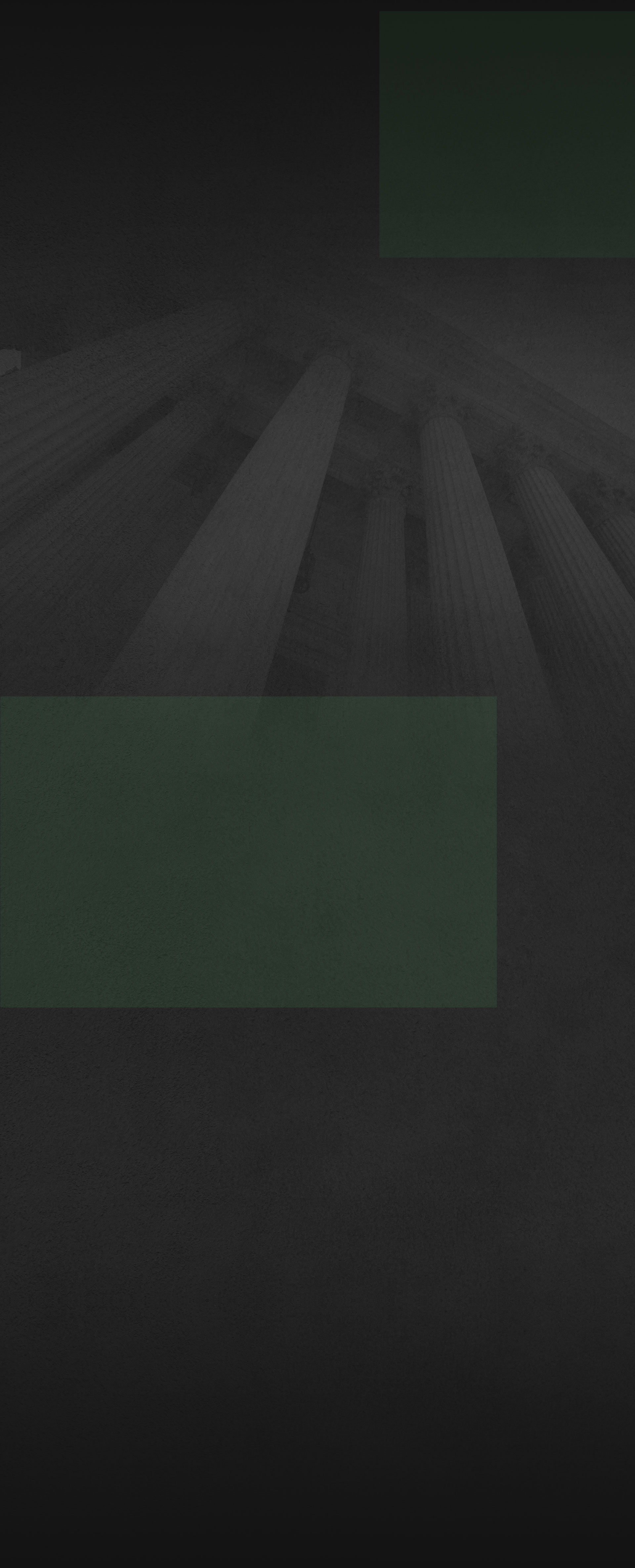 Experienced Defense Against DWI Charges in Bexar County
The National Highway Traffic Safety Administration (NHTSA) sets the standards for law enforcement officers nationwide to detect whether a driver is operating a motor vehicle while intoxicated. Attorney Juan Carlos Hernández has extensively studied the NHTSA manuals these officers use in the field. This understanding of the NHTSA training manuals, coupled with Attorney Hernández's experience and knowledge as a commended police officer with the Metropolitan Police Department in Washington, D.C., positively enhances your case's ability to prevail in your favor! Mr. Hernández has the unique insight and knowledge necessary to discover all mistakes made by the arresting officer in his investigation against you.

Furthermore, to stay sharp and on the cutting edge of Texas DWI Law, Attorney Hernández regularly attends DWI legal seminars throughout the State of Texas. These legal defense seminars focus on DWI defense's latest legal and scientific developments. This commitment to understanding and mastering the evidentiary and technical issues related to DWI is vital for an effective, aggressive defense. A detailed analysis of the police reports videotapes, field sobriety tests, and potential breath/blood test results in your case is just the first step toward defending your rights and challenging the charges against you.
When it comes to safeguarding your rights and defending against DWI charges in Texas, Hernández Dauphin Legal, P.C. stands as a beacon of unwavering advocacy. Our team of accomplished San Antonio DWI lawyers possesses a deep understanding of the local legal landscape and a relentless commitment to securing the best possible outcomes for our clients. Drawing upon years of experience, we leave no stone unturned in crafting a strong defense strategy tailored to your unique circumstances. From meticulously examining the evidence to challenging procedural missteps, we relentlessly fight to protect your freedom and future. When facing the daunting prospect of a DWI charge, rely on Hernández Dauphin Legal, P.C. to provide the exceptional legal representation you deserve.
---
Are you facing a DWI charge in Texas? Call Hernández Dauphin Legal, P.C today at (210) 970-7019 or contact us online to schedule a meeting with our DWI lawyer in San Antonio!
---
DWI Laws in Texas
DWI laws in Texas pertain to driving while intoxicated, which occurs when an individual operates a motor vehicle under the influence of alcohol or drugs. In Texas, the legal limit for blood alcohol concentration (BAC) is 0.08%. However, even with a BAC below this threshold, a person can still be charged with DWI if there is evidence of impaired driving. Texas also enforces a "zero tolerance" policy for drivers under 21, meaning any detectable alcohol can result in a DWI charge. The state takes DWI offenses seriously and employs various measures to deter and penalize impaired driving, including strict enforcement, sobriety checkpoints, and enhanced penalties for repeat offenders. It is essential to consult with a knowledgeable San Antonio DWI attorney to understand the specific nuances and potential consequences of DWI laws in Texas.
What are the Penalties for a DWI in Texas?
A first-time DWI (Driving While Intoxicated) offense in Texas can result in various consequences, including:
Possible jail time
Ignition interlock device installed in your vehicle
Fines
Court costs
Driver's license suspension*
Higher insurance rates
Expensive State DPS surcharges
A damaging criminal record
You have only 15 days from the date of your arrest to request an Administrative License Revocation Hearing (ALR) or your license becomes automatically suspended.
Defenses Against DWI Charges
When facing DWI (Driving While Intoxicated) charges, several defenses can be employed to challenge the accusations and potentially mitigate the consequences. It is important to consult with a qualified DWI attorney to determine the most appropriate defense strategy for your specific case. Here are some common defenses against DWI charges:
Challenging the traffic stop: If the police officer did not have reasonable suspicion to initiate the traffic stop, it may be possible to challenge the legality of the stop and subsequent arrest.
Questioning probable cause: The prosecution must establish probable cause for the arrest, meaning they must show sufficient evidence of intoxication. This can be challenged if the field sobriety tests or other indicators were conducted improperly or inaccurately.
Contesting breathalyzer or blood test results: Breathalyzers and blood tests are commonly used to determine blood alcohol concentration (BAC). These tests can be challenged on improper calibration, faulty administration, or mishandling of samples.
Challenging the officer's observations: The officer's observations and subjective opinions about your level of impairment can be questioned if there are alternative explanations for your behavior or if there are inconsistencies in their testimony.
Medical conditions or medications: Certain medical conditions or prescribed medications can produce symptoms similar to intoxication. If you have a valid medical condition or were taking medication, it may be possible to argue that these factors affected your performance on field sobriety tests or influenced the BAC results.
Violation of constitutional rights: If your rights were violated during the arrest, such as improper Miranda warnings or unlawful search and seizure, evidence obtained due to those violations may be suppressed.
Each case is unique, and the viability of these defenses will depend on the specific circumstances. It is crucial to consult with an experienced San Antonio DWI attorney who can evaluate the details of your case and build a strong defense tailored to your situation.
How Long Does a DWI Stay On Your Record in Texas?
In Texas, a DWI (Driving While Intoxicated) conviction can stay on your record for a significant period of time. The duration that a DWI remains on your record depends on the specific circumstances and the laws of the state. Generally, a DWI conviction can stay on your driving record in Texas for a minimum of 10 years. This means that the conviction will be visible to law enforcement agencies, insurance companies, and employers who conduct background checks during that period. It is important to note that subsequent DWI convictions can have even longer-lasting effects, and penalties for repeat offenses can increase significantly.
Contact Our San Antonio DWI Lawyer Today
When facing the daunting and potentially life-altering consequences of a DWI charge in Texas, having a skilled and dedicated legal advocate is crucial. At our law firm, we understand the complexities of DWI laws in Texas and have a proven track record of successfully defending our clients against DWI charges. With our unwavering commitment to providing exceptional legal representation, you can trust our San Antonio DWI attorneys to navigate the intricacies of the Texas legal system and seek the best possible outcome for your DWI case. Don't face the uncertainty alone!
---
Contact Hernández Dauphin Legal, P.C. today to schedule a FREE consultation with our DWI attorney in San Antonio!
---
Continue Reading
Read Less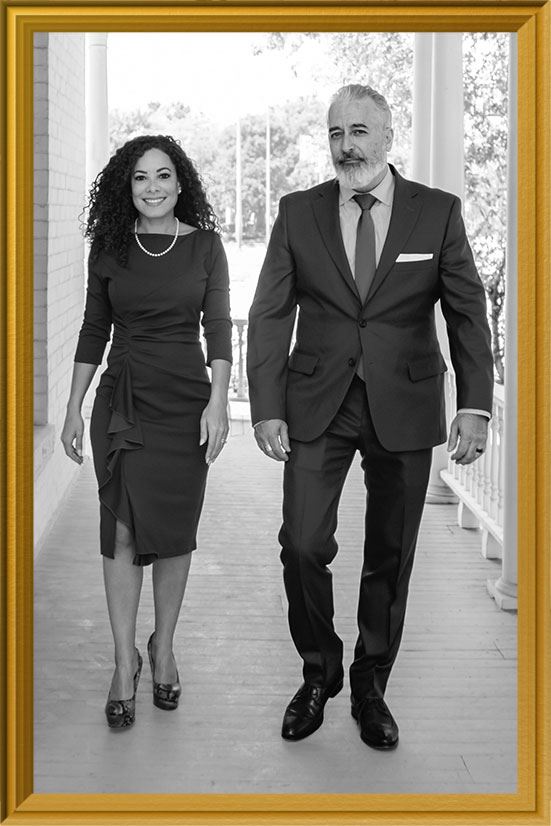 So grateful to have had such an amazing attorney. India

Christine is trustworthy, knowledgeable and compassionate. She was outstanding at all times. Angelica

Juan Carlos Hernández and his team truly are the best! Edward
Compassionate and Understanding Legal Advocacy
Free & Confidential Consultation On Your Case
Personalized Approach & Attention To Each Case
Over 4 Decades of Combined Experience
Se Habla Español
Our Attorneys Are Former Judges
PASSIONATE | SKILLED | DEDICATED Receive the Legal Help You Need